Out on the peninsular that first morning when I was greeted by a blood soaked, limping and very dirty pig, our stud Kunekune boar was not looking to flash. I had no idea the next three week's would see more attacks, ground being dug up, smashed fences and a battle of wits as I stalked this massive feral hell bent on reproducing with our sows.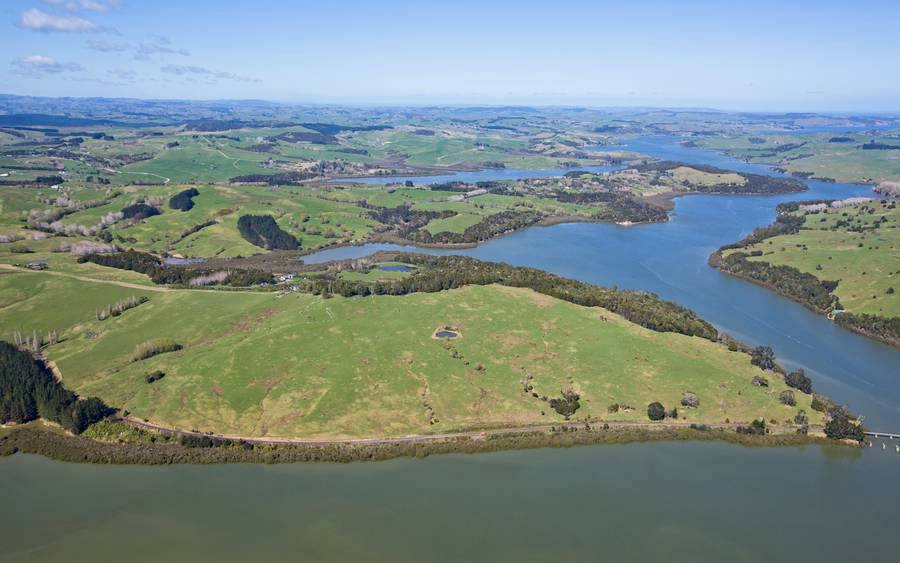 Every morning during the full moonlight this huge boar was wandering our coastline feeding on the fruits of neighbours and our orchards, then he got the scent of our sow's with new litters and tore up our mesh fence bottom wire and the battles began. George Kune held his own although much smaller than the wild pig, his tusks were five times the length and razor sharp, he was badly ripped in that first fight,mainly just to his shield and a few face cuts but gave as good as he got.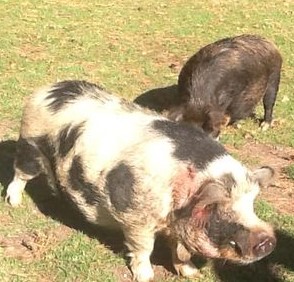 As I had no guns I got hunters and dog teams in to search the bush but they found nothing but old sign on first look and returned home..We drove into town and I purchased a 70 lb Compound Bow & arrows, ( thanks Hunting & fishing NZ Warkworth ) it was time for me to see if old skills stay with you, because in 1976 I finished in the top twenty archers during that years national Bowhunters tournament in Greymouth when I was just 18, and have hunted with a bow ever since..
The next morning as I sat at the computer with my headphones on I thought I could hear someone yelling, and on taking off the headgear I heard Karen my wife screaming my name , followed by " THE PIG, THE PIG, he's back " . Racing down the stairs I grabbed the bow & trigger release as i ran out the door..The boar is standing 40 metres away snout to snout with our boar, every now and then one would slash at the other and I could see blood again on our pig's white coat, suddenly he spins around and race's away, heading over to one of the just farrowed sows Babe as she stands by the big pond..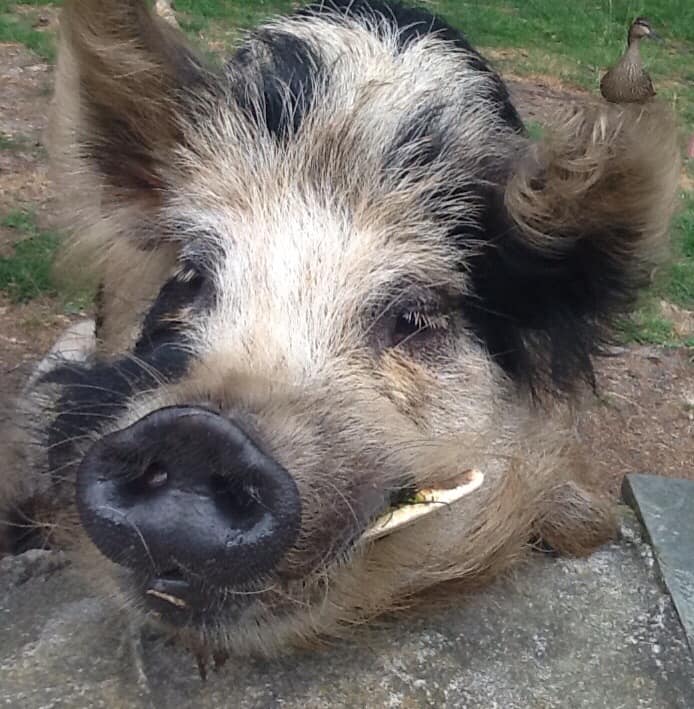 Now he is out of sight I can quickly sneak down towards him and get very close, about 20 metres, in the long grass as I kneel and draw the bow to full he stands side on but directly in front of our sow so a shot is not possible because both would be hit by a pass through at this range. The wild pig then got my scent and bolted away down the hill back under the fence , I cursed no one in particular and went back up to the house . A week went by and I saw the boar twice as he ran off, offering no chance with the bow , all was calm and my wife went to Auckland for a few days. The first morning I was again upstairs on the computer, making a point to get up and check pig pens which can be seen from windows above..on the third check , there he was, again snout to snout with our boy, slashing and grunting, trying to tear each other up..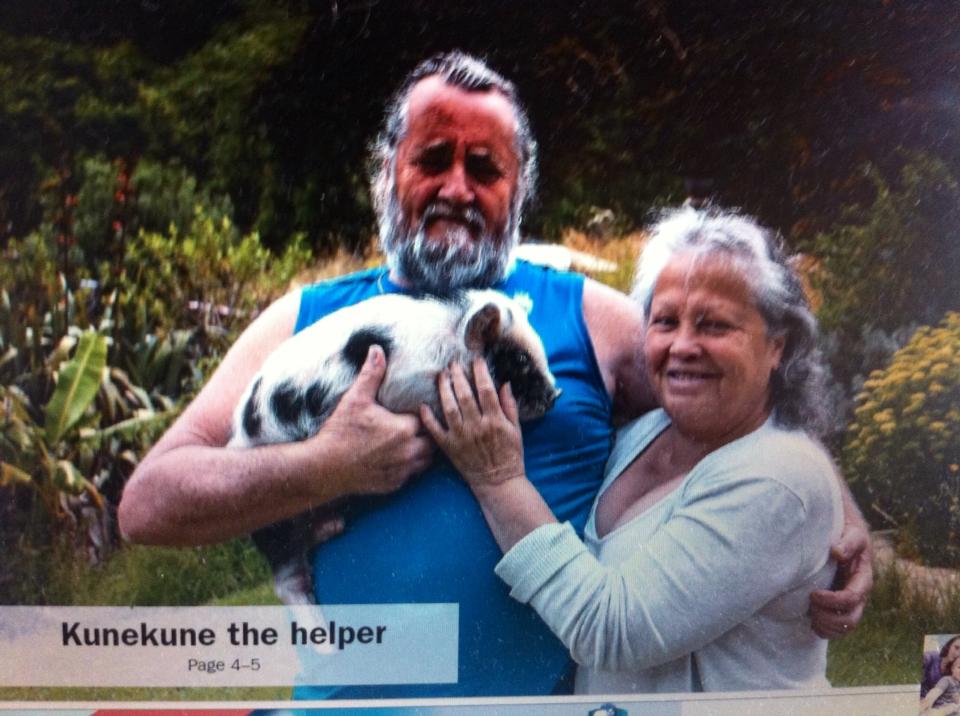 Again I raced down the stairs, grabbed the bow and trigger, fitting it to my wrist as I moved through the house heading for our bedroom which would put me within 20 mtrs of this huge boar. I stayed out of sight getting down and crawling over to a small window which I slowly and quietly opened, as I did so George walked away and the feral followed him, straight into my view as I stood next to our bed at full draw. Letting the green sight pin settle on his elbow sweet spot, I released a 31" three bladed broadhead that was traveling at 300 fps , a solid heart shot , he ran 30 metres and then dropped..followed the trail of blood , easy find.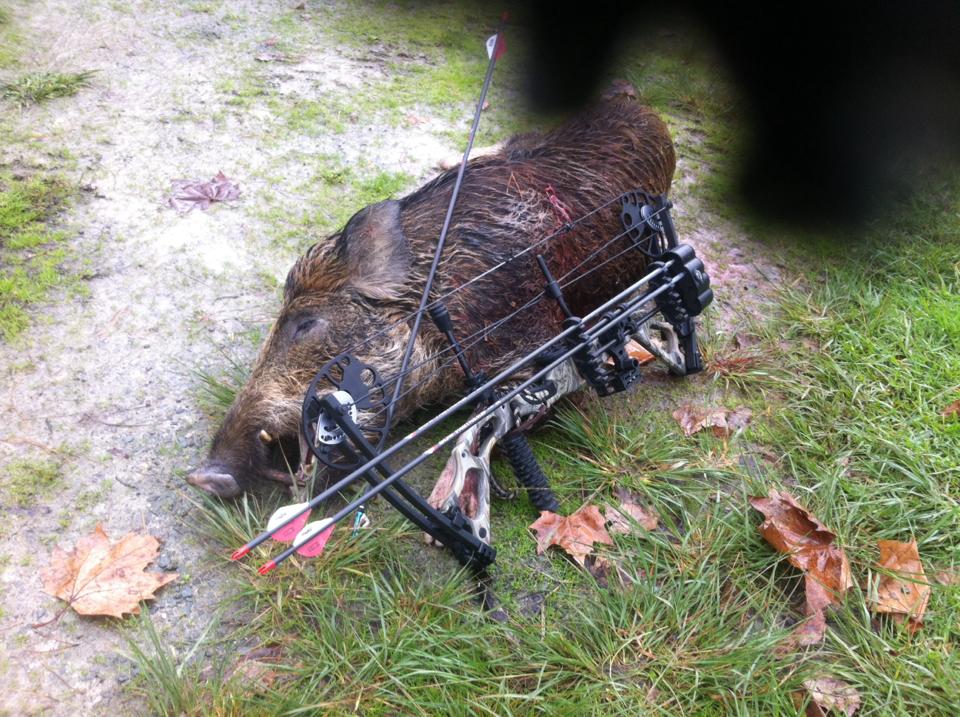 This boar was very fat and beautiful eating, 220 lb ungutted.
After having a stroke 4 years ago I had no idea my best pig with a bow was yet to come..Here's me thinking I could not top the 24lb Snapper I caught at the bottom of our place in the shallows…living the dream..
Just DO IT.. Perry…
Have a video on youtube under Perry James Allen : music, Hunter/gatherer