2022 is off to a hot start and hasn't really let up which means you filthy pig hunters have had to resort to night hunts and the odd cool early morning mission just to scratch the itch that niggles us constantly. I myself have yet to cut my fat mutts loose on some pork and my freezer is starting to pay the price when it comes to pork. I have however been convinced by my brother to buy a little boat and some diving gear for some sea adventures through the hot season.
Firstly, I have never owned a boat but my old man did years ago so I don't really have any experience with captaining a boat so I was very hesitant when the idea of getting one came up. I started researching boats like crazy and I honestly can't believe the bloody cost to buy one let alone maintain one. I went cheap, really really cheap. I even stooped so low as to find a project boat to get me started and after a few weeks the ideal one for me popped up on trade me.
It was local so I was able to check it out and pretend as if I knew what the heck I was doing. Luckily for me I was bought up to fix broken pieces of shit projects and was able to haggle the price even further down by finding things wrong with it. I thought I was going to get told to piss off, and I was quietly hoping they would, but the seller actually agreed with me and the price I was willing to pay and to that end I was the owner of a 4.5m fibreglass 1980s Marlborough Dart boat with a 30 horsepower old as the hills Yamaha outboard motor.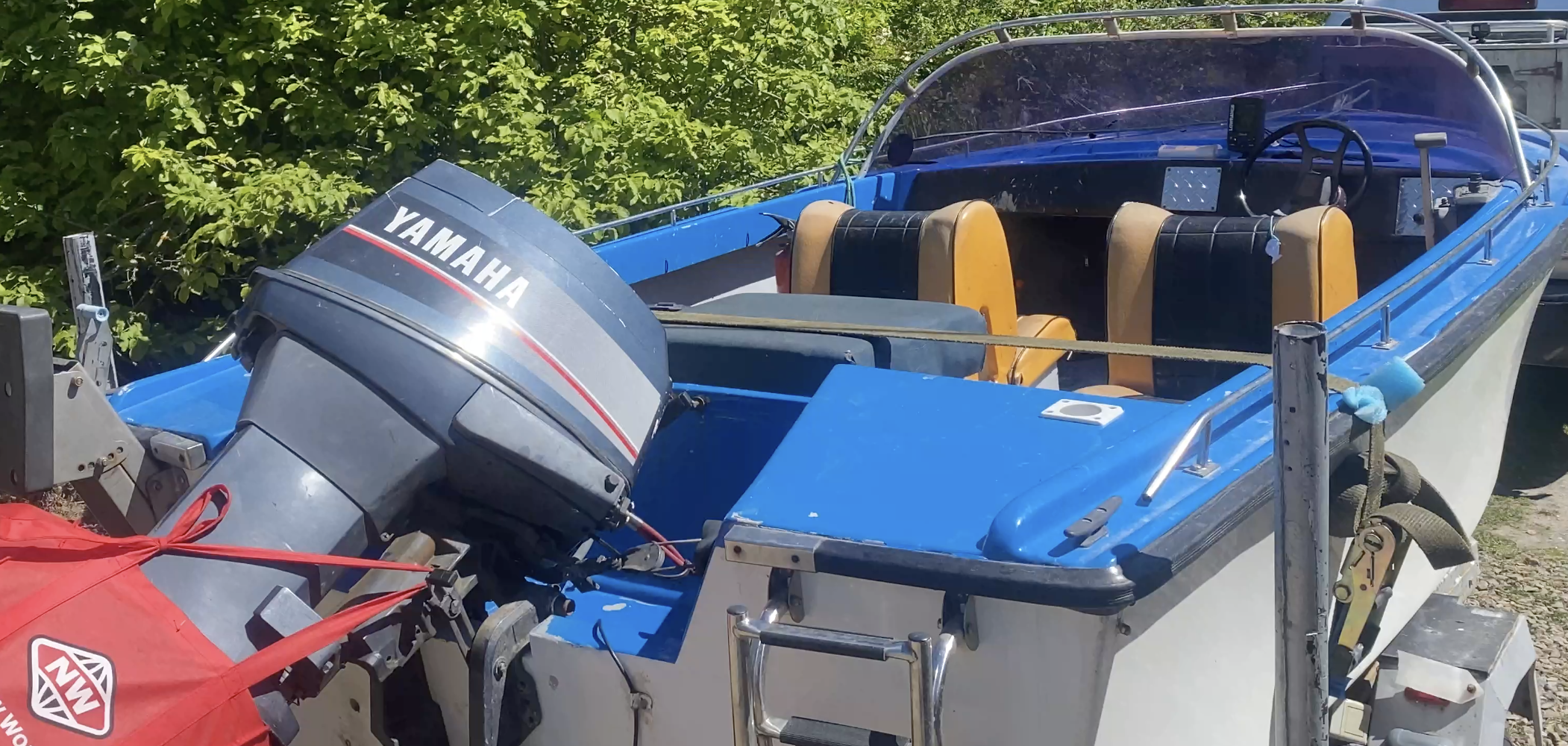 Holly shit did my mrs flip her lid when she found out haha. I gave her all the pro's of buying it for about 2 weeks and I finally wore her down enough to let me keep it.
The day I took possession of it I was straight into the motor, stripping it down to make sure it was in good running order enough to show my mrs that it runs and so I could take it for a test hoon. Luckily for me, the boat was only used in fresh water for towing kids on a biscuit so there was no salt water corrosion through it and the impeller which pumps the water through the block to cool it down was brand new. I did find some water mixed in the gear oil so sorted that problem out and she was good to go.
The hull itself looked to be very well looked after with a fresh-ish paint job so I was fairly happy with that. The trailer on the other hand had rust and wiring problems so it was out with the tools and after a million miles of duct tape and bird shit blobs for welds she flew through a fresh WOF and the planning began to get her on the water and see what she could do.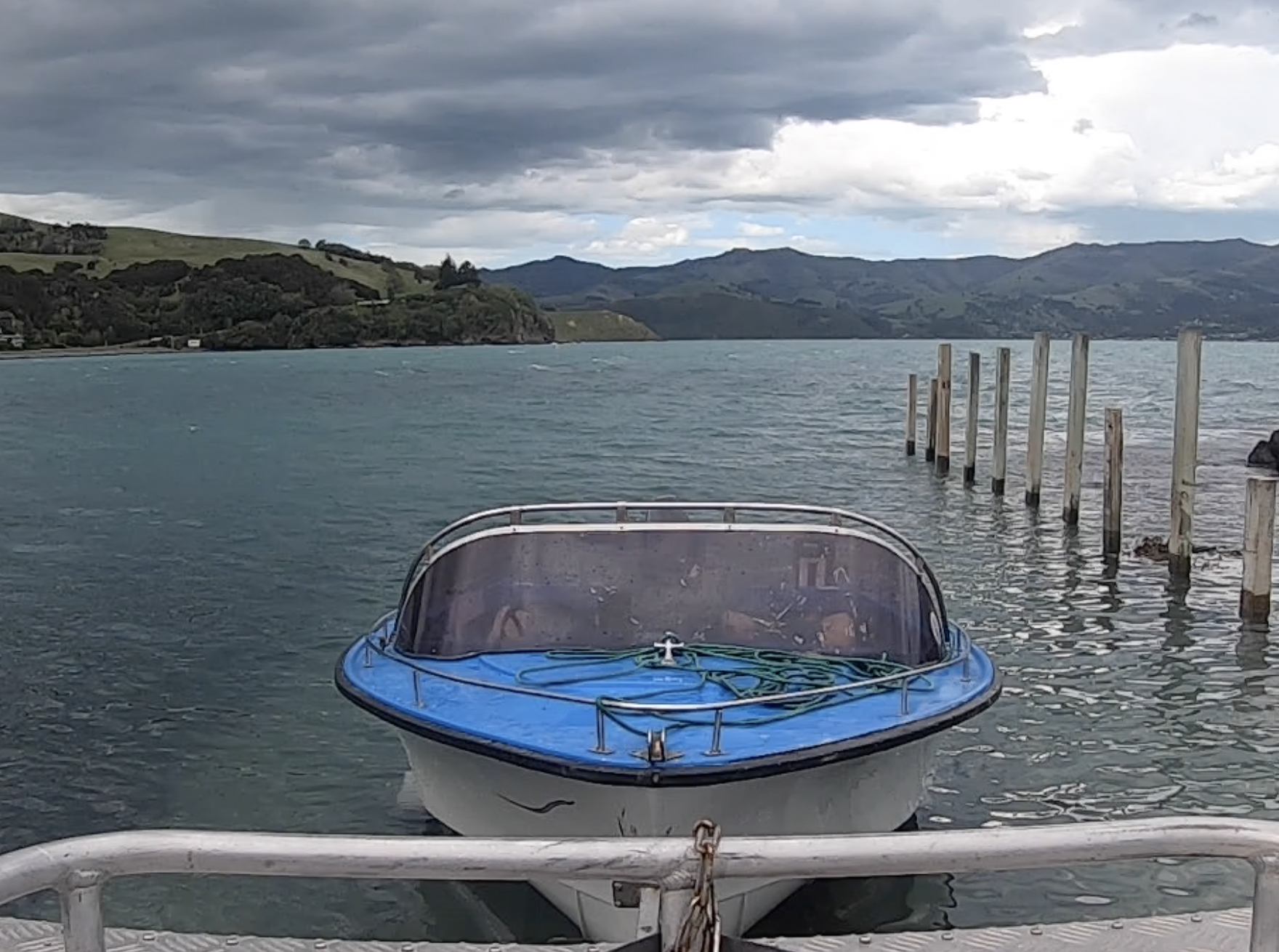 My first mission on the boat was with my brother and it went completely as I expected it to. Back the boat into the water, start the motor and chuck it into reverse for the big first launch. Funny thing happened though, I lost reverse gear hahahaha. She was nowhere to be found. After Hylton pushed me out I was able to find the forward gear and after he climbed aboard we chucked it straight in to max revs and gave it the full send as if we expected it to sink any second and wouldn't see it again.
She was humming and we even found a patch of fish sign on the finder to drops some baits down and make the first trip a real one to remember. Well…. Turns out that it is very important to full the gas tank up, have an anchor, take safety equipment such as life jackets and a VHF radio and also check the weather and swell maps before going out because as soon as we dropped our lines in we noticed that it was starting to get a bit choppy all of a sudden. Not longer after we noted that and both remembered that we get sea sick easily we realised that we were drifting into a cliff face with sharp rocks. This was no worry for us as all we had to do was kick the old girl in the guts and move away, so it was hooks in and with a swift pull on the motors pull-start we were still drifting towards the rocks and the motor wasn't going.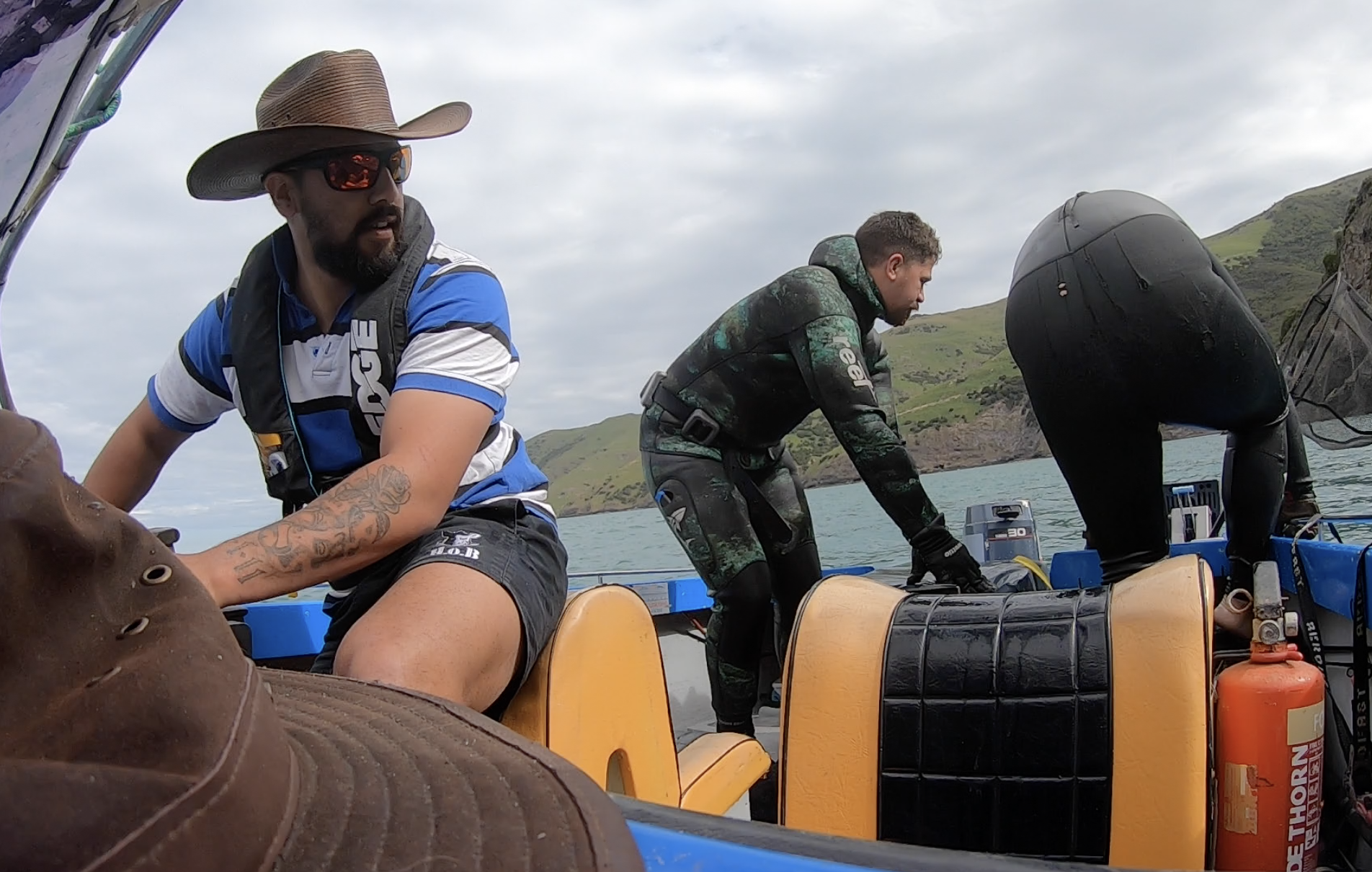 We pulled for about 5 minutes before we finally looked at the fuel gauge to find that it was empty. Obviously I took a spare can of gas but I hadn't mixed the 2 stroke oil into it so I ever so calmly mixed that and poured it into the tote tank without spilling one drop whatsoever just as our boat was about to gently kiss a rock in the gentle 1 metre swell guiding us towards it.
I softly pull started the motor then ever so politely asked Hylton to gently select forward gear and drive us back to the boat ramp to which he did as politely asked. Crises averted and we got ready to trailer her up and head home for a cold one but before we did that we noticed that the boat was really stable and didn't rock when walking around on it, she's a winner we thought. On the trailer she went and just as we were about to leave Hylton recommended we undo the water bung at the stern (back end). I did and I soon realised why the boat was so stable on the water.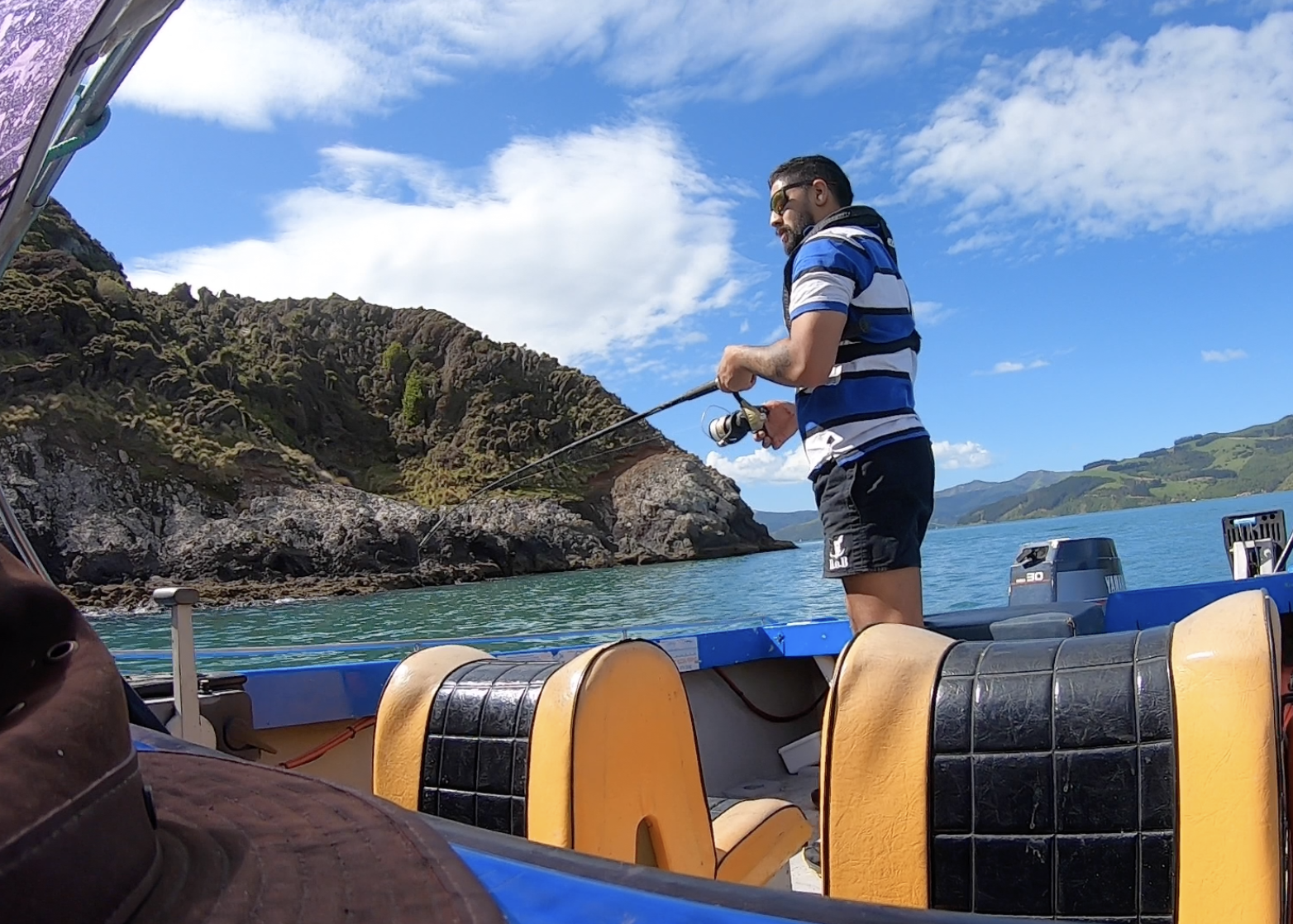 I learned a lot about owning a boat in the 20 minute boat ride and you'll be happy to know that I have fixed and remedied the problems and without giving away too much, I have been on some wicked missions with it which I have been filming so keep you ears to the ground about that.
Cheers, Harry @ HOB