I'm Benge, a pretty keen hunter and fisherman from the mighty Waikato. I build boats and ships so I get out on the water a lot and sneak the odd rod and diving gear on board when testing the product as I'm sure most would.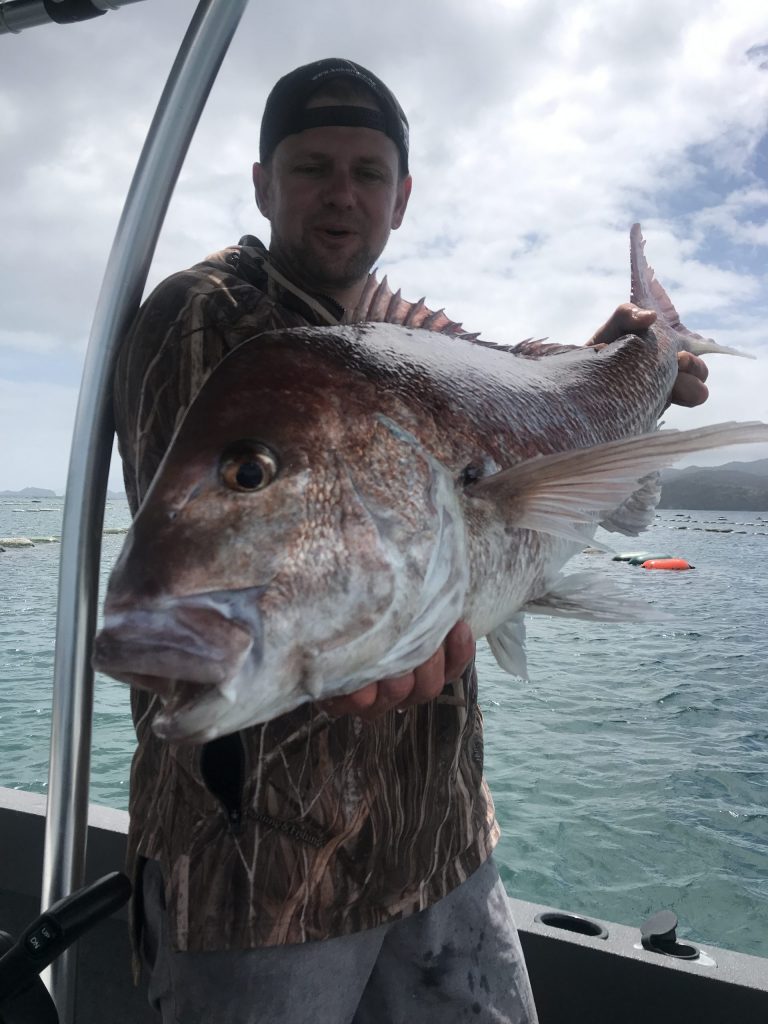 We headed up to the coromandel for a two day snapper fishing comp with three of the lads Alex (Big Red), Nate and myself. The competition itself is just between the boys that started off with 3 boat loads and was pretty casual when we started it, now there's about 10 boat loads involved and it may or may not have started to get very competitive over the years. This was the first trip on the new boat that I had been building 'FAR CANAL' which was kitted it out with the latest and greatest Simrad gear, so we were all excited to see what it could do. We packed up enough gear to last us and some spare tackle just to be sure.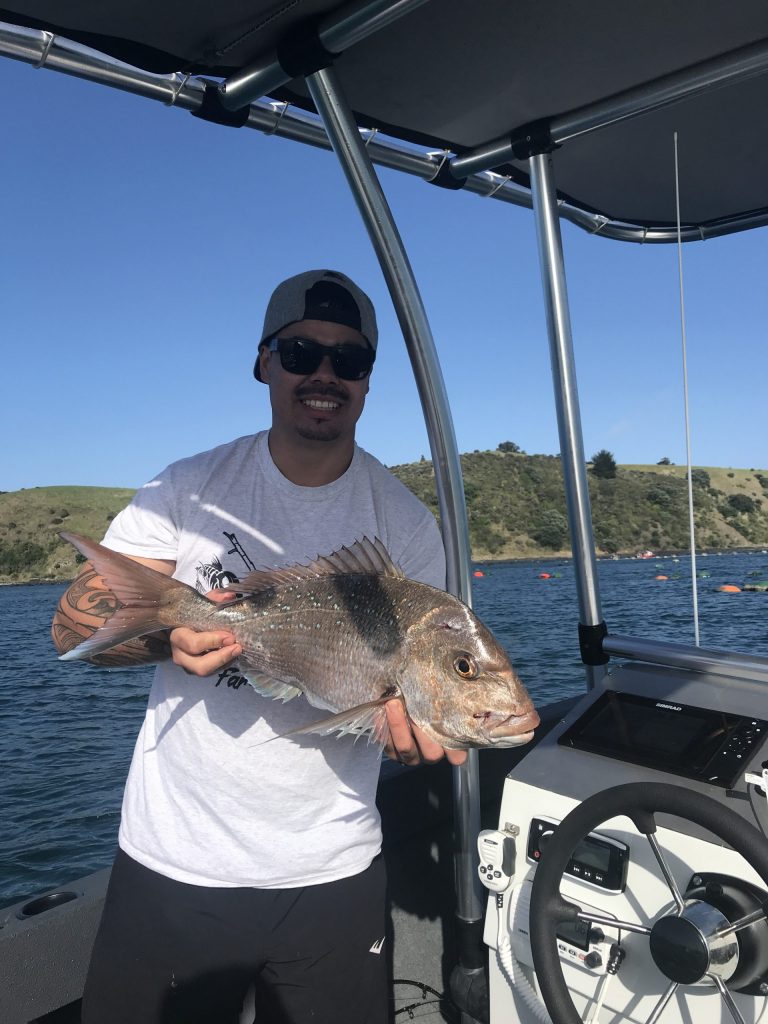 The first day we launched from Oamaru Bay, however with Alex's fine automotive skills he managed to get the Ute stuck on the boat ramp… Thankfully we found a local to tow us out, but it was to be second time lucky after snapping the anchor rope and using it as a tow rope. The first day was not anything flash, a few average sizes on the soft bait gear but nothing worth bragging about. I think we drank more beers than fish we caught which is pretty standard practice. On our way back in we found the winds had changed and swell had picked up making retrieval an absolute nightmare and I swore we would never use that ramp again.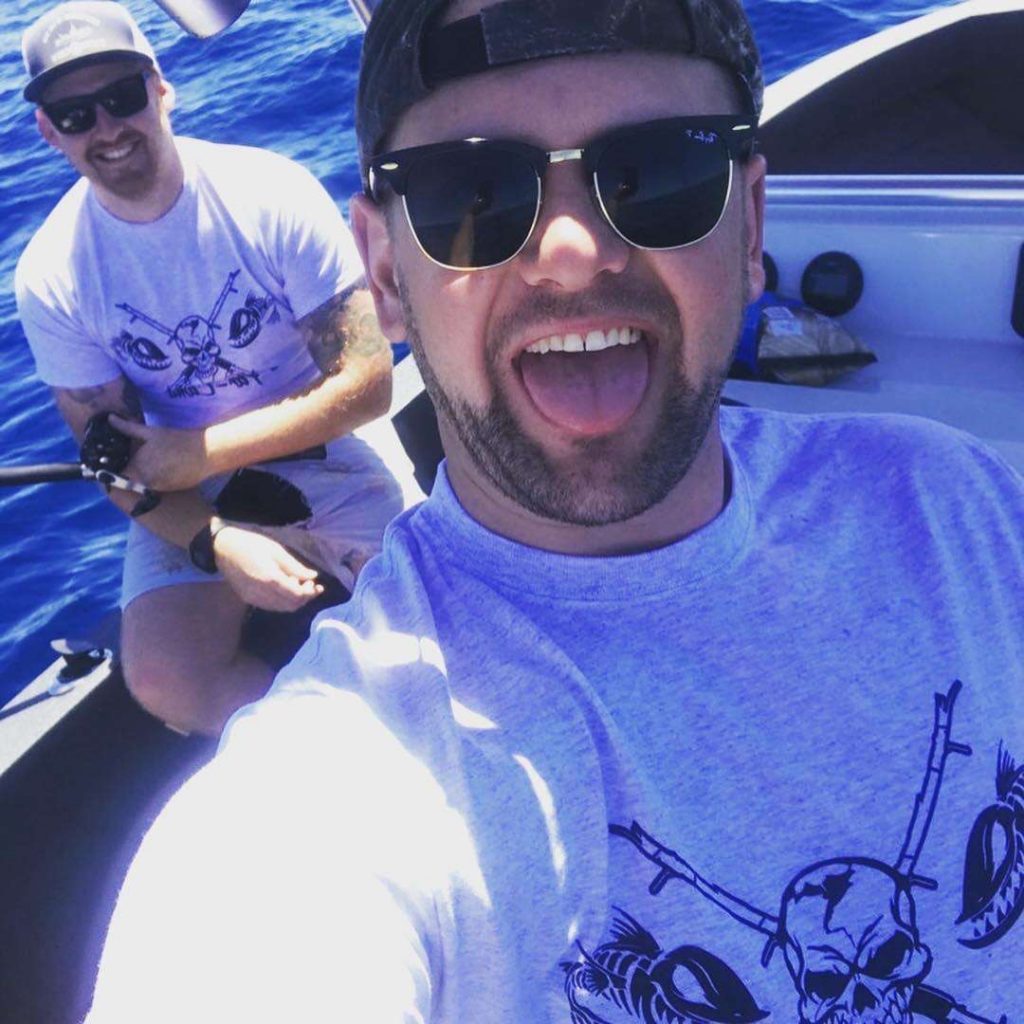 The next day we loaded up on big baits and burley and launched from Te Kuma which went much smoother and headed out around a few of the wider islands looking for sign on the Simrad sounder. The second day I decided to change things up, we bottom fished with a big burley trail using slow jigs and soft baits to get a few on the board but still nothing amazing. Keeping an eye on the tide I managed to find some good structure on the sounder and fished the incoming tide with a big burley trail, big baits and light slack line gear (10-20lbs Shimano gear). We had some good tussles, and each landed a fish worthy of the weigh in. The largest just snuck in under the lucid 20lbs unfortunately but we were pretty happy none the less.
We finished in second place with less than a pound in it and big red won a dickhead award for getting the ute stuck haha. All in all it was a classic lads trip with drama, triumph and beer but until next year we might have to book Big Red in for some driving lessons.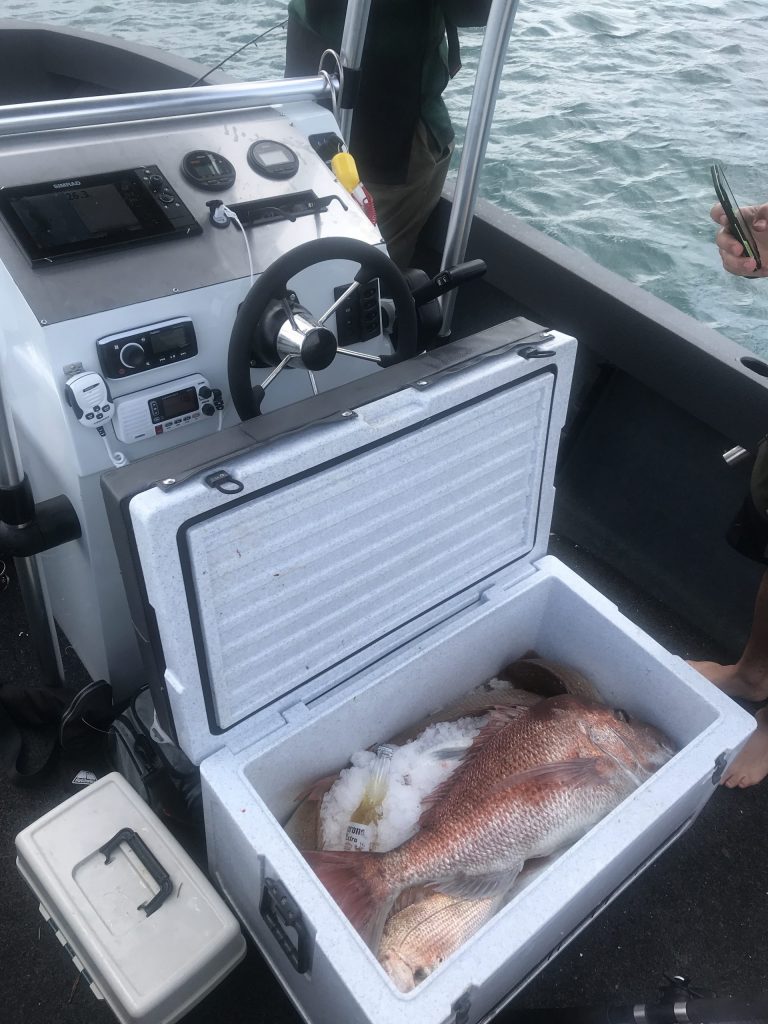 If you want to see more about the build I did on the boat check it out in the link below.
https://www.simrad-yachting.com/en-au/news–videos/blog-posts/far-canal-restoration/?fbclid=IwAR1yR3uKc9hbIr3QDcX9N3A7zCBVOxg4Xt65CbCZXUJGX7irbiX2OKHzUfk
Cheers, Jeremy Benge